Saturday Morning Cat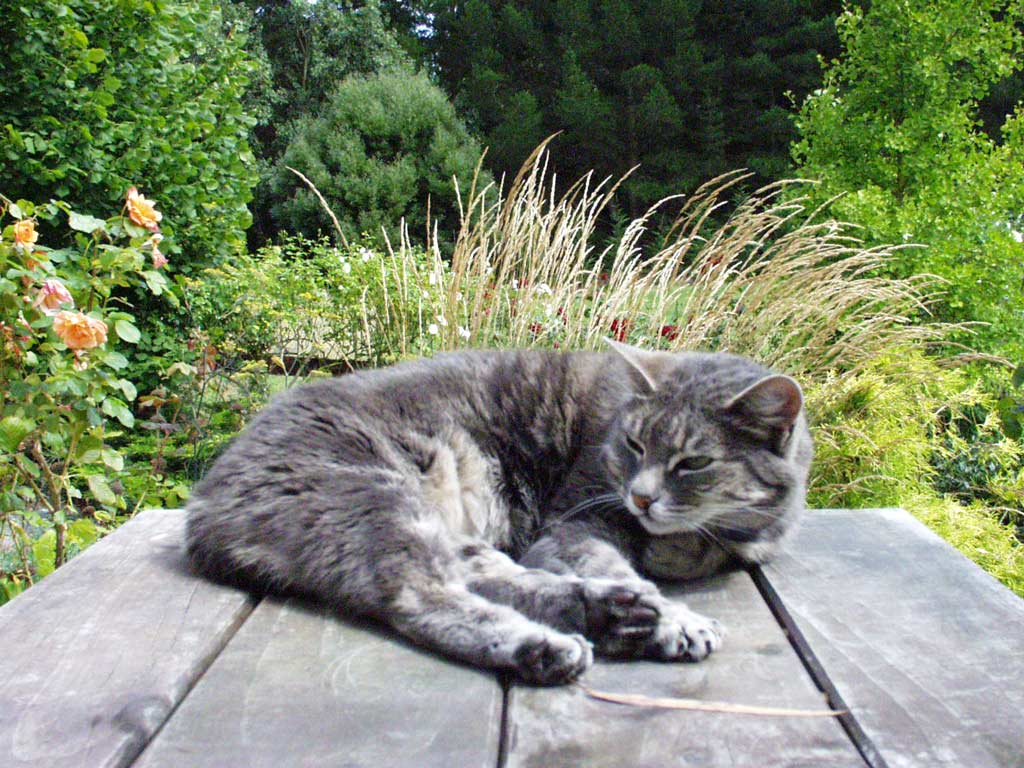 Well the weather outside is frightful and my bed is so delightful, so I slept in a bit this morning. Then I made pancakes for breakfast, listened to the radio and frittered away a few hours on the internet. Very slowly, I am getting to laundry, cleaning my bathroom, and I might even bathe today. Probably the ins and outs of my daily life are of little interest to you, but whatever. At least I added a picture for your aesthetic satisfaction.
I'm going to a birthday party this afternoon for my favourite one year old. It will be nice to see friends I don't get to catch up with often. These things are always a lot of fun, though my ovaries will undoubtedly start doing flips and spilling eggs like crazy the minute we get there!
I'm slowly coming to a peaceful resolution around the Obs/Gyn – Psychiatry fiasco. Like the softwood lumber dispute, I just needed some time. And talking it out with Stephen Harper helped a lot too. More on this later.
For now, lets try and make the most of this dreary day.
T